Access to Censys Search
Censys Search will be a website that allows users to research protocols available on a given server by global IP address and search for server certificates.
Access the following link.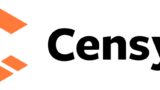 Censys Search
Censyshelpsorganizations,individuals,andresearchersfindandmonitoreveryserverontheInternettoreduceexposureandimprovesecurity.
Hosts search by IP address
Enter the IP address and click "Search".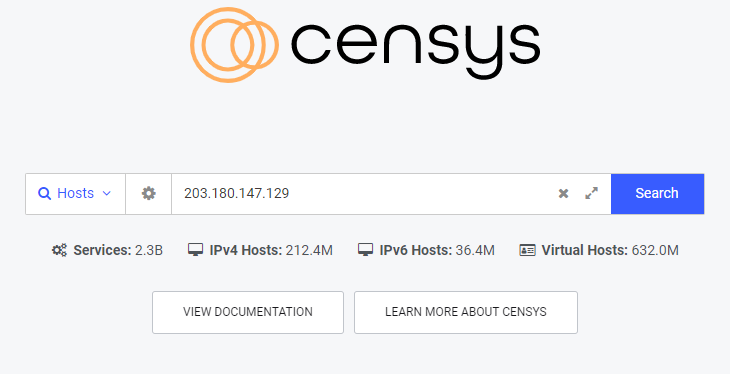 Below is the results screen.
If any of the following server functions are present, the valid Protocol is displayed and the name of the Software that provides that Protocol (nginx, Apache HTTPD, linux, etc.) is displayed.
Example of Protocols
21/FTP , 25/SMTP , 80/HTTP , 110/POP3 , 143/IMAP , 443/HTTP , 465/SMTP , 587/SMTP , 993/IMAP , 995/POP3 , 10022/SSH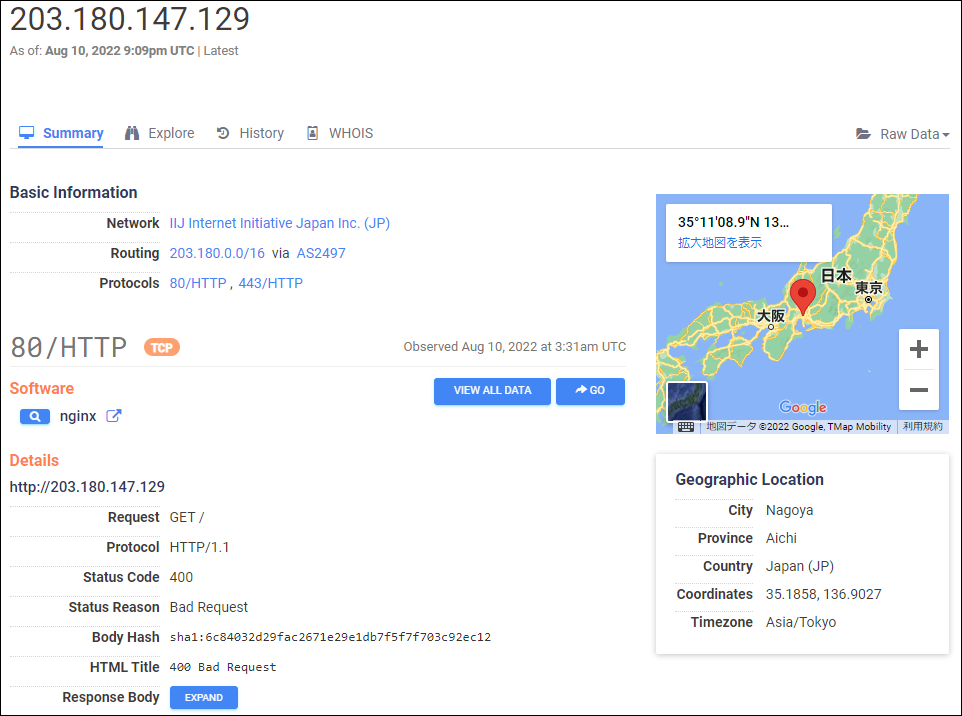 Certificate search by FQDN contained in the certificate
Enter the FQDN and select "Certificates" to start the search.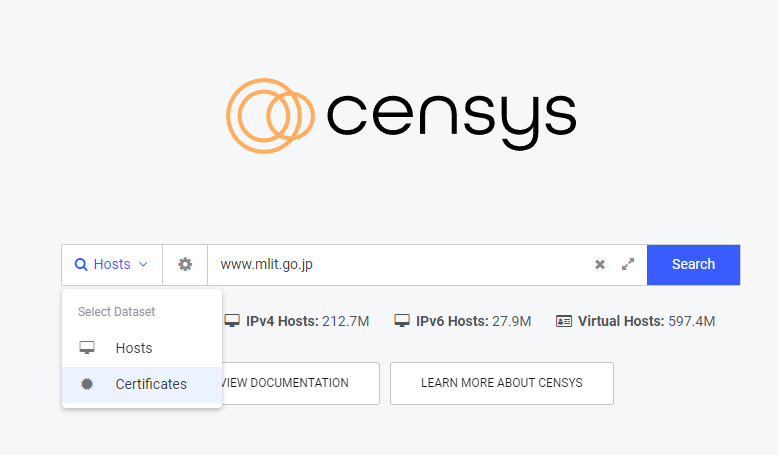 Below is the results screen.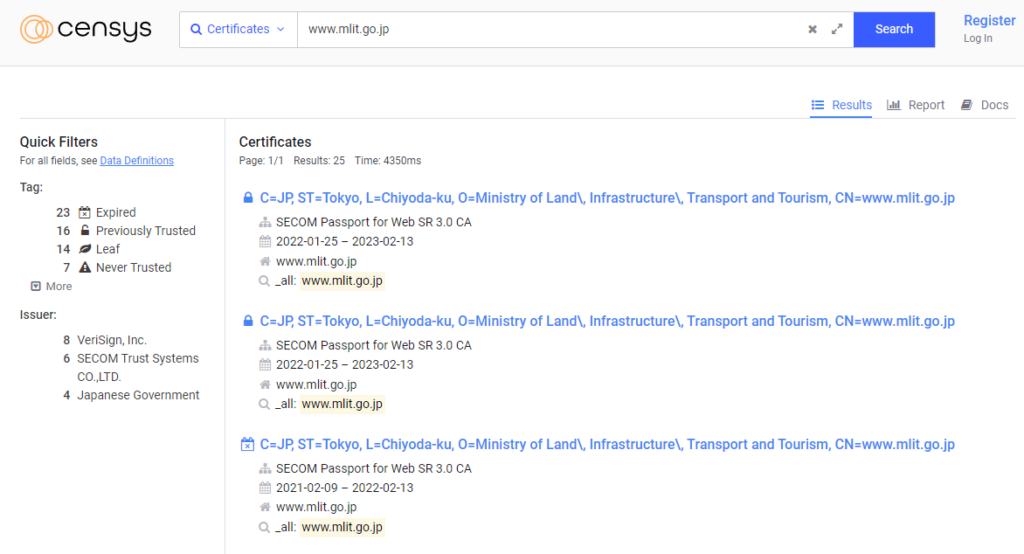 Field Name
Description.
Tag
Type/Status of Certificate
23 Expired => Expired
16 Previously Trusted => Previously Trusted Certificate
14 Leaf => Certificate
7 Never Trusted => Certificate issued by a Certificate Authority that is not currently trusted
Issuer
Certification Authority Name
8 VeriSign, Inc.
6 SECOM Trust Systems CO.,LTD.
4 Japanese Government
Certificates
Certificate Subject
C=JP, ST=Tokyo, L=Chiyoda-ku, O=Ministry of Land\, Infrastructure\, Transport and Tourism, CN=www.mlit.go.jp
Result screen after clicking on "Certificates".
The blue mark to the left of the FQDN is the "Precert" (pre-certification) mark.